YOUR HIGH RISK LIFE INSURANCE NAVIGATORS
We are able to find the best companies if you have a risky occupation that can be considered dangerous. Pilots and private security in dangerous places are just a few occupations that we help.
If you have a health condition, we'll be able to match the right company to your specific situation. Each life insurance company will look at you differently.  Work with experts who deals with high risk health life insurance in order to secure the best policy.
Get the best chance at the lowest rates if you use tobacco, smoke cigarettes, cigars, pipes, dip, chew tobacco, or even us nicotine gum. We even work with carriers that offer non smoker rates depending on your situation.
ACTIVITIES
Have a hobby or participate in an activity that is considered risky? Hang gliding, SCUBA diving, and sky diving are just a few activities that can be tricky unless you know which companies look more favorably to your hobby.
STOP WASTING TIME SEARCHING FOR LIFE INSURANCE
Finding life insurance can be complicated when you're considered high risk to life insurance companies.  Each company looks at you differently and there are over 800 life insurance companies in the United States alone. If you're a high risk individual, how are you going tell the difference from a company that will deny you from one that will offer you a policy?
You wont but we will- We're experts in helping high risk individuals get life insurance.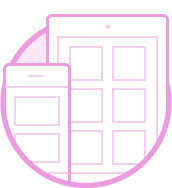 CONTACT
Fill out our free quoter or contact us by phone. We'll get in touch with you and get to know your situation. We'll ask you the questions that need to be asked in order to find which companies give you the best chance to secure affordable coverage.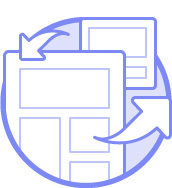 RESEARCH
Once we complete our fact gathering we start our research.  You simple sit back and wait for us to present you all of your options.  We'll show you your options such as Term Life, Non-Medical, Simplified Issue, and Guaranteed Issue plans.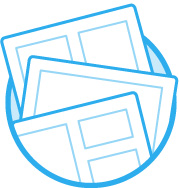 CHOICES
Once all of your choices are presented, you'll be able to choose who to apply with.  Our application is simple and convenient.  Underwriting can typically take 4-6 weeks to get the final decision from the life insurance company with traditional term life.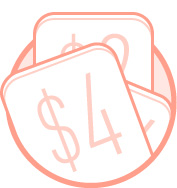 SAVINGS
You won't save if you go direct to the carrier.  In fact, that is the worst thing to do.  If you are declined or approved, but at a higher rate, you'll have to start the entire process over again. Not with us.  We simply pivot to the next best company and you don't have to go through additional medical exams.  This saves you time, money and your sanity.
LEARN ABOUT LIFE INSURANCE
If you want to learn more about life insurance or are looking for detailed information on all things life insurance, visit our site www.lifeinsuranceblog.net.  You'll find information on specific health conditions, pre-existing health conditions, non medical exam policies, guaranteed issue policies, company reviews, and more.
MEDICARE SUPPLEMENTAL INSURANCE
Looking for Medicare Supplement insurance quotes, information on plans and overall help? We have that taken care of.  Visit our Medigap website that deals with all of your questions. Get free Medicare Supplement quotes conveniently sent to you, free education and advice.  We're here to answer all your questions.
EMAIL: compassinsuranceoptions@gmail.com